What Sets Cumberland Eye Care Apart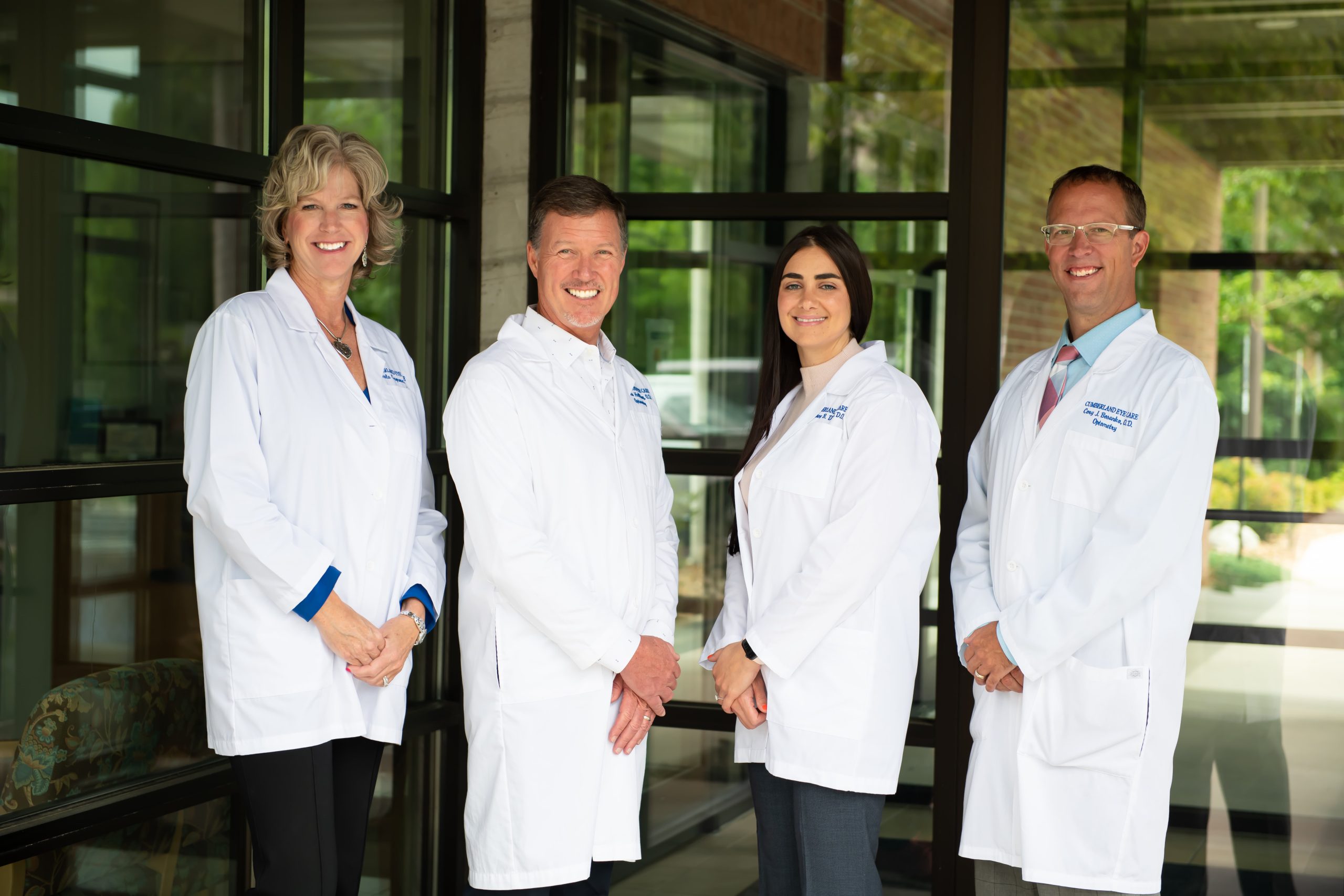 Cumberland Eye Care has been caring for families in the Upper Cumberland community for over twenty years. Our doctors' experience, combined with a personal commitment to their patients' comprehensive eye care needs, has made them some of the most highly respected and trusted eye care providers in the Upper Cumberland. Our commitment is to make certain our patients benefit from the safest and latest technological advances.
Because Cumberland Eye Care emphasizes overall eye care, you can be assured that our team of doctors will continue to provide you with exceptional attention to ensure your lifelong ocular health.

Our practice is comprised of a network of ophthalmologists, optometrists, opticians and highly trained professionals. We are dedicated to providing patients with the highest quality surgical as well as non-surgical care for the treatment of a variety of ocular diseases and vision problems. Our professional staff also specializes in the "hard to fit" contact lens wearer. From glasses to contacts to LASIK and other innovative surgical procedures, we will assist our patients in achieving their personal best vision.
Our patients are comprised of several generations of family members. In many instances, our doctors have treated four generations of the same family for a variety of eye problems or needs. Parents schedule appointments for bifocal glasses, their adult children for LASIK surgery and their teenage grandchildren for contact lenses. Great-grandparents have had surgery for cataracts. Extended family members such as aunts and uncles have been treated for glaucoma or other ocular problems.
Please be assured that at Cumberland Eye Care, our first commitment is to our patients. After all, they trust us with their vision. We earn that trust by ensuring their overall ocular health.